Warkeys
From Eurobattle.net WiKi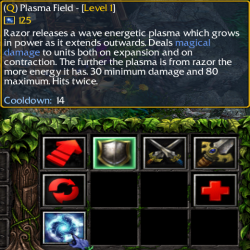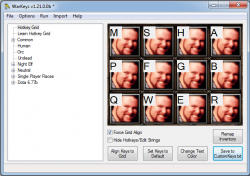 Warkeys is a simple shortkey remapper. It generates the CustomKeys.txt file in your Warcraft III directory which can be used by the game to set custom shortkeys for any spells or items. You can customize the spells and items grids yourself or choose a preset. Note that custom shortkeys will only work after you allow your Warcraft III to use them by ticking the "Custom Keyboard Shortcuts" box in settings.

Very basic tutorial:
Launch Warcraft III and go to Options -> Gameplay
Tick the "Custom Keyboard Shortcuts" box
Launch Warkeys and select the "Hotkey Grid" entry
Set the desired keys for each of the cells on the basic grid
Click the "Save to CustomKeys.txt" button

To disable them, just untick the "Custom Keyboard Shortcuts" box.
If you have futher questions please refer to the help file which is provided by Warkeys. You can access it by clicking on the "Help" tab after launching the program.
---