Recover account password
From Eurobattle.net WiKi
- Go to the Password Recovery Page.
- Type in the email which is bound to your server account and complete the Captcha.
- Check your inbox, you should have received the following letter: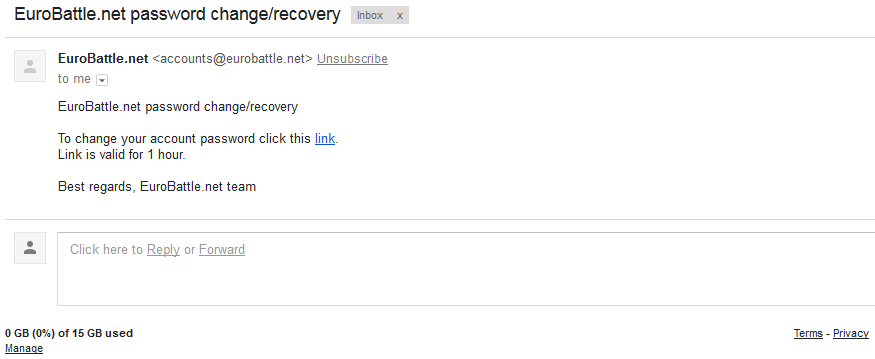 - Clicking the link will bring you to the following form:

Type in your new password and confirm it.