Tutorial:GhostOne map config creation
From Eurobattle.net WiKi
Using GhostOne - Automatic Map Creation

GhostOne enables you to create map cfgs automatically with few clicks.

You can find GhostOne http://www.codelain.com/forum/index.php?topic=11643.0.

First , Open GhostOne and start it. Note, you can't create a map cfg if ghost is not logged in !
Second , Go to Maps

Then , Browse to the map you want to create the cfg for. Click on it and then click Create map config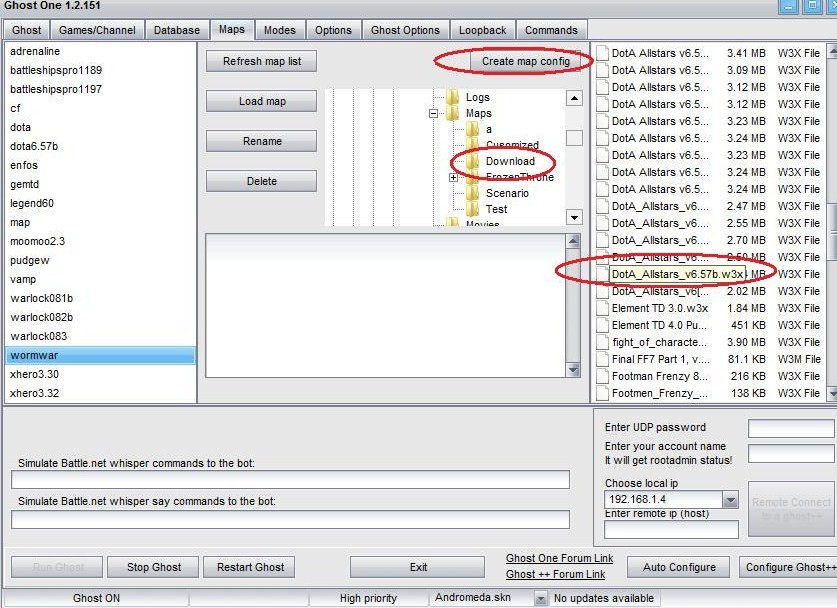 Finally , enjoy playing the map !